Huawei Technologies Co., Ltd.  Is Chinese multinational networking and telecommunications equipment and Services Company headquartered in Shenzhen, Guangdong founded by Ren Zhengfeiin1987 but the handset unit established in 2003?
Huawei headquarters at Shenzhen (source Wikipedia)
At the time of its establishment, Huawei focused on manufacturing phone switches, but since then its business expanded including building telecommunications networks, providing operational and consulting services and equipment both inside and outside of China in more than 170 countries.
In 2014, the company invested USD 6.4 billion in R and D. Recently Huawei is ranked third largest smartphone manufacturer in the world after Samsung and Apple.
Earlier this year it was expected that Huawei would make a big splash at Mobile World Congress 2018 held in Barcelona, but some rumors suggested that the company is planning to unveil its next flagship series- Huawei P20, P20 lite, and P20 plus, at a separate event in Paris next month. Furthermore, a report by XDA Developers claims that the Huawei P20 will have 3320 mAh battery capacity and P20+ with a capacity of 4000 mAh. Three P-series phones are to launch this year, so we have collected all the rumors and listed them below.
1.Change in Name:
Till now, the P-series naming has been simple- after P9 in 2016, followed by P10 in 2017. But this year, the name will be increased by ten instead of one, stating that P20 will unveil this year. Renowned leaker Ronald Quandt confirmed this change.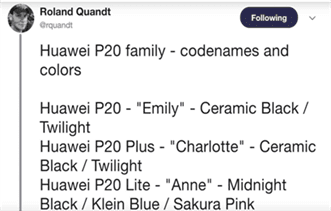 Image by XEETECHCARE/YouTube
2.Battery:
A report by XDA Developers claims that Huawei P20 will have 3320 mAh battery capacity and P20+ with the ability of 4000 mAh.
3.Design and Camera:
Huawei experiment with minimal bezels around the screen on Mate 10 pro in 2017, suggested that the company will go further in 2018 with the P20 and P20 Plus. In a concept video published in August, Huawei P20 is shown to have a Titanium body, a full-screen display, and an under-glass fingerprint scanner. The smartphone has a full-HD screen, whereas P20 Plus is expected to feature a Quad-HD screen.
Figure 1Image by Android Central (Youtube)
Also one of the most exciting news about this device is the current triple lens setup for the rear camera which creates 40 MP photos allowing 5X "hybrid zooming", for its users.
The lens arrangement will depend on the model. The cameras will be horizontal on P20 with vertical allay on P20 Plus (Phonearena).
Huawei more or less confirmed with the press invite in March 27 event showing an image of three circles overlapping the Eiffel Tower in Paris, hinting that the upcoming P20 series will feature a triple-camera setup. Huawei also suggested more in the invite saying "see more with AI" with a misspelling of more with more containing triple O.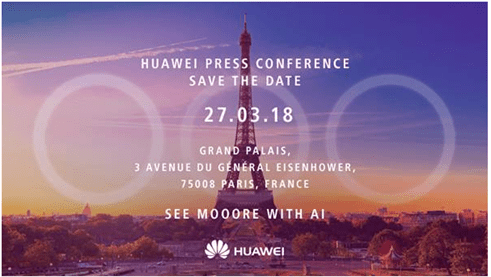 According to the tweet from @rquandt, the P20 and P20 Plus will be available in ceramic Black and Twilight color schemes, while the P20 lite will have Midnight black, Klein Blue, and Sakura Pink.
4.Facial Recognition:
There are rumors around about the upcoming product that the facial recognition to be more accurate and safer than Apple's Face ID and can unlock the smartphone in just 0.4 seconds.
5.Software and Performance:
Huawei customizes Android with its user interface called EMUI. The phone will more probably be based on Android version 8.0 Oreo with EMUI version of 8.0.1, but the release version is unknown.
According to rumors, all the three devices will be powered by 10 nm Kirin 970, the same flagship SoC found in Mate 10 and Mate 10 Pro but said to deliver 25 times better CPU performance and 50 times higher energy efficiency along with a massive 8GB of RAM. The Kirin 970 is an octa-core chip (4×2.4 GHz cortex-A73 and 4×1.8 GHz cortex-A53 cores) with a 12-core GPU all unit built on a 10 nm process.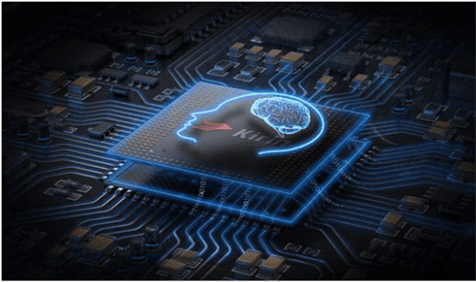 For the convenience of the readers, the similar features of P20 and its variant are shown below.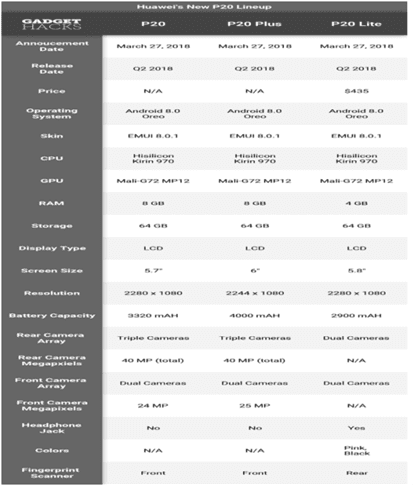 6.Pricing and Availability:
We expect these P20 models to be announced by Huawei on March 27, 2018, at their event in Paris, France.
During an event in Israel, Huawei's surprise for 2018 was leaked, which revealed this three variant of phones along with their projected release dates.
No rumors are addressing the price of these products, but there's no word on how much the P20 handset will cost. But it's sure to say they won't be any cheaper.
Based on the price of last year's P10 models- P10 and P10 Plus which cost $800 and $860 respectively, we can get some idea about the amount of this year. Therefore, the P20 and all its variant should be priced around the same with a slight increase in the price along with its efficiency. We can expect somewhere around $50-$100 increase from last year pricing, with P20 lite costing the same as P10 plus.