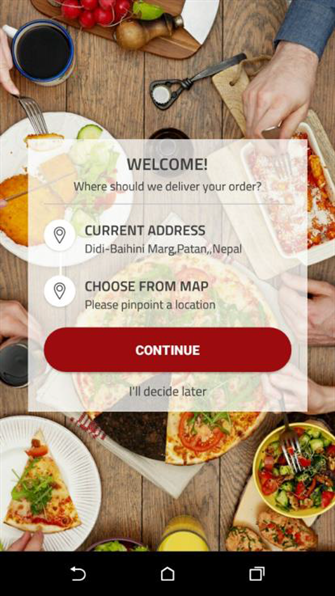 Wanted to have food, but, feeling tired, finding it hard to travel to your most loved Mo: Mo palace or stick house, no will to cook?
The only solution on your fingertip: Foodmandu
Foodmandu is the first company in Nepal that is currently working with 130+ different restaurants. Foodmandu provides quality foods, different varieties of items, Indian food to the continental menu, fast and reliable service, typically delivered within 45 minutes at the customer's doorstep. They are available all over inside Ring road, plus certain areas outside Ring road like Hattiban, Dhapasi, Bansbari, Galfutar, etc. Foodmandu is now available both on the website, and mobile application and satisfied customers are increasing day by day at an exponential rate.
"Foodmandu App version 2.1.0 released for Android and iOS."
Foodmandu is now not limited only to the website. They have already released their mobile app on Android as well as iOS so that people can have access to their favorite food in less time. This app can get admittance to an online menu of over 130+ popular restaurants.
This app has more than 5k+ downloads with average ratings of 4.1.
Download now!! Play store || App Store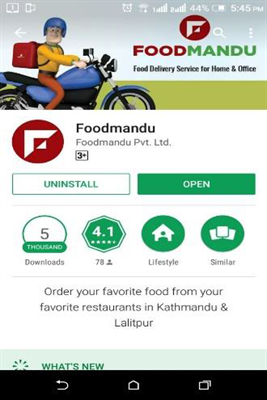 Features of our latest App:
• Improved UI/UX
• Restaurants are categorized on the basis of food items like the bakery, cafe,
farm, dairy, etc.
• Search food either by restaurant name or food item.
• The app locates the nearest restaurant which helps the customer to get food in less time.
• Bookmark your favorite item for easy and quick access.
• Proper information about food items, rates, restaurant, delivery charge.
Customers can have detailed information about the delivery charge and billing before the food is delivered. Before this version, the delivery time hasn't been fixed but now the delivery date and time can be viewed from the application.
Ordering food using Foodmandu is very easy.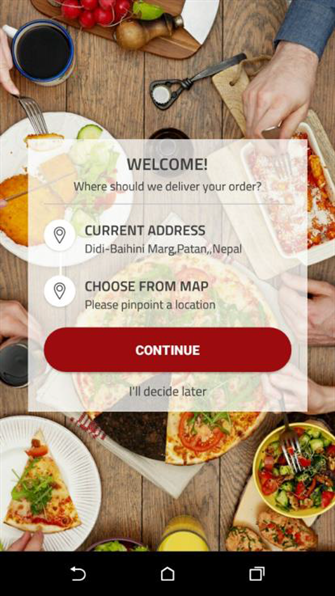 Follow the steps below and place your order.
1. Find a restaurant of your choice. (There are more than 130+ member restaurants to choose from.)
2. Select the foods of your choice from the selected restaurant's menus. The menu and price listed on our website are exactly the same as the restaurant's table menu.
3. Fill up the delivery details, your detailed address, date and time of delivery and confirm your order.
4. They will deliver your order at your place, and the payment is done via Cash on delivery.
OR
Alternatively, you may place your orders with them over the phone at 4444177 or 9802034008.