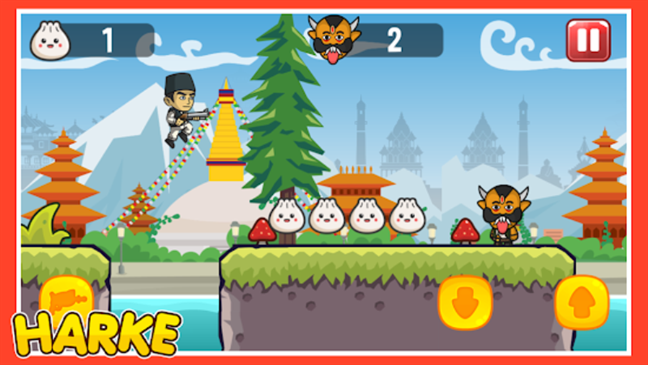 24 March 2021, Kathmandu
Harke is a made in Nepal game available on Google Play Store published by Hawa Games.
Made in Nepal Harke game designed by a 14 years old Nepali boy. This game is available on Google Play Store.
Harke is an adventure game. In this game, Run and Shoot the Monsters that you come in your way. You have to avoid all the obstacles and collect the Momos to survive. This game was published by HAWA GAMES.
The challenge of this game is to remain alive for as long as possible while scoring as many points as possible. This is a single-player game.
When you start to play the game, the character will move automatically. You don't have to do anything to move the character. But there are other three buttons: One button to shoot the obstacle another to jump and the last one is to slide.
This game is available in two versions: one is free but comes with ads and one is paid and ads-free. As of the writing of this post, the paid version of the game costs $2.99. If you want to play the game and support Nepali game developers download it from here.